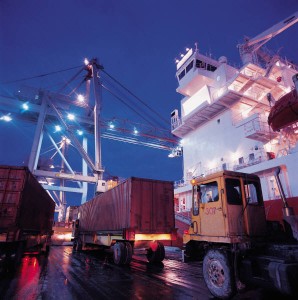 A multinational glass manufacturing company's export sales had grown significantly over the past few years. As a result, the workload associated with preparing outbound shipments had risen exponentially.
Reason for Project:
In order to best handle the shipping operations, the Client decided to commission a study to determine the "best practices" for loading shipping containers and the proper staffing levels for all warehouse operations.
Project Deliverables:
Created a Loading Model to evaluate the best method for loading trailers and shipping containers and the expected load time.
Developed a Hauling Model to evaluate the staffing required on a daily basis to stage outgoing materials. The model was fully integrated into the Client's existing scheduling spreadsheet.
Project Results/Benefits:
Capacity Increase: Significantly reduced the time to load shipping containers from 50 minutes to 15 minutes (50%-80% improvement). In addition, Epicenter helped to evaluate the proper forklift driver labor required to reduce shipping delays.
Productivity Increase/Labor Reduction: See above. Also reduced the labor associated with staging outgoing materials through the use of the Hauling Model tool by the warehouse supervisor.
Quality Improvement: Improved loading quality through development of standard loading process across all three shifts.