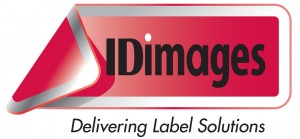 I.D. Images was experiencing a significant amount of growth. The current operations were profitable but seen as inefficient. In addition, the company was spending an increasing amount of money and time supporting an outside warehouse to store inventory.
Reason for Project:
I.D. Images decided to hire an outside engineering consulting firm to utilize Lean Manufacturing principles and techniques and develop a new (Future State) layout as an opportunity to streamline operations, improve material flow, and ultimately position the organization to be more competitive in the future.
Project Deliverables:
A GreenRoom process was used to co-develop a new, streamlined facilities layout.
A series of recommendations were developed/ranked for improving the operational capacity and efficiency.
Project Results/Benefits:
Productivity Increase: Material distance moved per week was reduced by 57%. Number of trips required to complete the value-stream process was reduced by 49%
Cost Reductions: Elimination of an outside warehouse to store inventory.
Capacity Increase: Increased production capacity within the same footprint.
Quality Improvement: Reduced material damage due to reduction in handling.